GM Notes
[GM Note] Increase Your AP/DP with the Adventure Log and Quests!
Black Desert
2022-11-23 00:00

This will be added at a later date and announced via the patch notes.


---
For those of you who are ready to graduate from the season servers, congratulations!
What should Adventurers do after graduating?
While you are travelling through the world of Black Desert, you should look to completing your Adventure Logs and increasing your level/stats!
Why do the Adventure Logs? By completing them, you will be able to permanently increase your AP and DP, so make sure to do them when you get the chance! Remember that you can do the Adventure Log at any time, so it is okay to take your time and not be hasty!
Complete all of the below to obtain

AP+9

,

DP+7

!


■ Adventure Log (Family-Wide AP +6 / DP +4)
Go to your Menu > Adventure > Adventure Log Bookshelf and check out all of the things that you can do! There are multiple logs that you can work through, providing a variety of benefits! But if you are looking for AP/DP benefits, check out the following:
1) Igor Bartali's Adventure Log ▶
AP +4
/
DP +2
2) Herald's Journal ▶
DP +1
3) Deve's Encyclopedia ▶
AP +1
4) Dorin Morgrim's Secret Journal ▶ AP +1 / DP +1
Remember that these do not have to be done quickly. You should take your time as you will require a lot of resources to work your way through these Adventure Logs. Enjoy the stories that are within the Adventure Logs!
■ Character Levelling (Character Specific AP +1 / DP +1)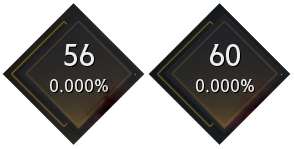 Reach level 56 ▶ DP +1
These increases in stats are character specific, which is why it is always recommended to reach higher levels for your characters. Having just the one character reach level 60 does not mean that all characters in your family gain stats. So be sure to work hard and reach the peak of your powers!
■ Kamasylvia & O'dyllita Family Stats Quest (Family Wide AP +1 / DP +1)
Completing the Kamasylvia and O'dyllita main questlines will allow you to accept a special Family quest that, once completed, will earn you
AP +1
/
DP +1 

This will be added at a later date and announced via the patch notes.
The Happy Black Spirit buff also increases your stats! You can check it out in the My Info UI!
After graduating from the season servers, there are many things that you can do. Rather than doing everything at once, set some goals and progress through them at your own pace! The Adventure Logs are highly recommended as they provide quite a few benefits!